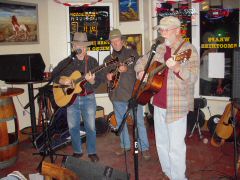 The Head Hog performs with The Buchon Brothers at The Porch cafe in Santa Margarita, CA in February, 2009.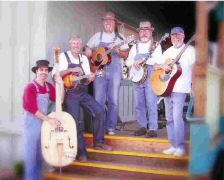 The Head Hog with The Blacksmith Boys at Temecula, CA bluegrass festival.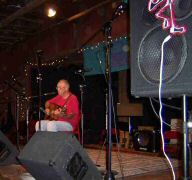 The Head Hog performs an original song at the student concert at California Coast Music Camp in July, 2004. What a GREAT place! Check it out and then go. You won't regret it!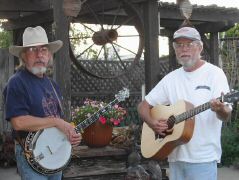 John, The Banjo Hog, (duh, with the banjo) and Ralph, The Head Hog. I'm holding my "boat guitar", a Taylor Big Baby, not my usual 1969 Martin D18.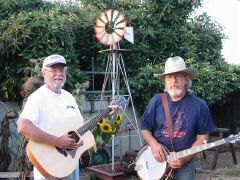 OK, here's a test. Which one is the Head Hog?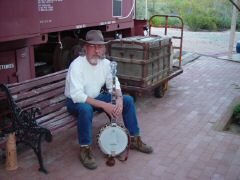 Banjo Hog after a hard day workin' on the railroad. Ok, he doesn't work on the railroad, but his grandaddy did.